So, you wake up one morning and wonder what the heck you are doing wrong.
Your content marketing efforts aren't getting you results.
All your competitors seem to be doing great and you just can't fathom why they are always a step ahead of you.
The good thing is, you're not alone.
You are just one of the millions of businesses jostling for space on the internet. If your strategies aren't working there's are definitely some things you aren't doing right. This post discusses the 10 common content marketing mistakes to avoid.
Let's dive in:
Focusing on your competitors
 If you're marketing your products/services on the internet, competition is inevitable.
As you develop your strategy, keep in mind that there are probably hundreds or even thousands of business marketing to the same audience.
Only businesses which use better, unique strategies see a return on their investments. You don't want to be that person who implements every strategy a competitor is using.
There's a reason why they are marketing their content in a certain way. It may not be good for your business.
Your focus should be on devising a content marketing model that is geared towards achieving your business goals.
Social media advertising
Millions of businesses advertise on social media. Could you be doing it the wrong way? One mistake businesses make is to assume that social media is solely for advertising.
A user will take one look at a post from a company and know that they're trying to sell.
If you approach social media this way you'll only waste your time and resources.
Social media platforms are majorly used to inform, entertain and educate. They are not marketplaces. Post engaging content to build an audience that trusts your brand.
Remember each channel is unique. On Instagram you need to post high-quality images/video clips, accompanying them with hashtags and mentions. Understand how each platform operates and work on crafting the best content for each. Let users see that you're part of the culture.
Smart content marketers know how to advertise on social media without sounding salesy.
Not diversifying content
Content marketing has greatly evolved over the years.
A few years ago a simple blog post with no images would attract hundreds of visitors. This isn't the case nowadays.
To draw more visitors to your site, you need to diversify your content. Content can take written, video or audio form. Some popular types of content on the internet today include:
Newsletters
Posters
Podcasts
Webinars
Guides
Case studies
Animations
Photographic images
Short video clips
Long videos
Whitepapers
Memes
Infographics
Research shows that many readers love this variety. It helps them move away from the traditional blog post and engage with something more exciting.
Include material such as infographics, videos, and memes to make your blog posts stand out.
Having no clear plan
A large number of marketers usually don't have a plan for their content. What they do is publish new content every few weeks and leave it at that. What they probably don't know is that over 200 million blog posts get published each day.
If you have no specific plan, you won't notice any ROI. Let's use this example: You want to attract 1000 subscribers in the next four months.
What do you do?
The first thing is to create awesome content and identify social media channels that you can use to advertise. Strategies such as the inclusion of strong CTAs and keeping the target audience interested will also help you achieve your goals.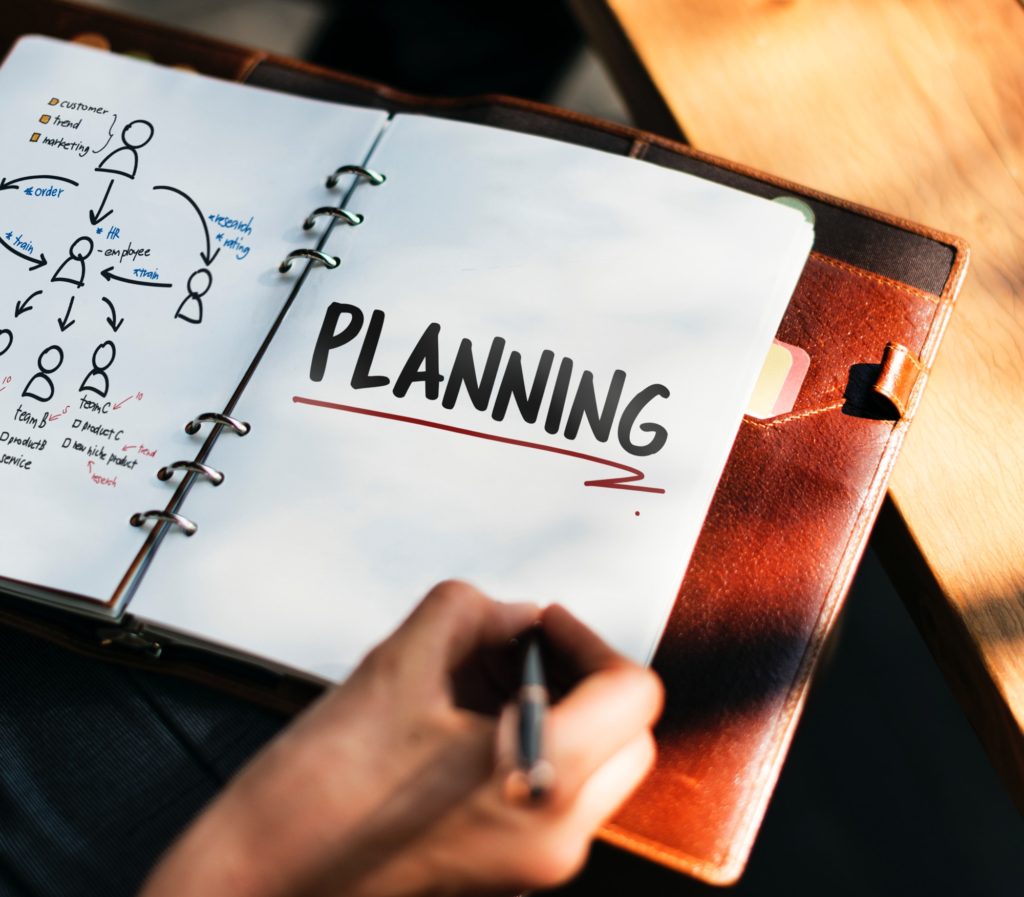 Going silent on your audience
This is a blunder that some businesses make without knowing. One moment you are consistently adding new content to your blog/social media channels then the next moment you're nowhere to be seen.
A few weeks later, you start posting again. You didn't tell your target audience that you were taking a break and didn't bother to explain why you were away.
Once you develop a relationship with your audience, you need to treat them like real people. Be consistent in creating top-notch content. If for instance, you won't be sending a newsletter in the next two weeks, let your audience know.
Not taking content marketing seriously
Content marketing is vital for your business. Some businesses hire the current employees to do it and then wonder why they are not getting any results.
If you'll be using your employees, you need to have them trained by experts. Marketing is crucial for any business-it determines whether a business will grow or remain at the same level for years.
Another good way to tackle this issue is to hire professional content marketers. These are individuals who are highly experienced in the field and can help you develop strong content marketing strategies.
Terrible headlines
The headline can determine whether an internet user reads your content or not. Maybe you aren't getting more readers to your blog because your headlines suck.
What are some characteristics of awesome headlines?
First, they need to be catchy. Once a person takes a look at them, they should instantly become interested in the content. Headlines need to explain the content without revealing too much. If you tell it all users won't go past the first paragraph.
Relevance to the topic is also vital. Incorporation of power words such as proven, awesome, fantastic, unbelievable, is also a great way to get people to read your content. I gained a lot of insight on writing headlines by reading Jon Morrow's Headline Hacks.
Not optimizing content for search engines
Search Engine Optimization (SEO) is part and parcel of content marketing.
Optimizing content for search engines is one of the best digital marketing techniques. Your content appears on the first page when users type in search terms related to your focus keywords.
With optimized content, you are sure of reaching out to more prospective customers. It enables you to increase the number of subscribers and make more sales.
According to a HubSpot report, the top inbound marketing priority for 61% of marketers is improving SEO and growing their organic presence.
Some SEO techniques you can implement include: Using the focus keywords in headings and subheadings, updating older posts, acquiring backlinks from authority websites and developing a mobile-friendly site.
Poor quality content
When your content is of poor quality, a visitor will simply turn away and look for better content elsewhere. And you know what? They'll find better content and completely forget about you.
Learning to create awesome content for your business is as important as optimizing for search engines. First, you need to write in a conversational tone. This way, the target audience feels like you're talking directly to them and are most likely to take notice of your CTAs.
Include appropriate images and statistics in your posts. Show the reader that you understand the industry and that you're helping them make an informed decision.
Thoroughly edit your posts once you finish creating them. You can even use tools such as Grammarly to eliminate any grammatical errors. Remember to use simple language and to create introductions that encourage visitors to keep reading.
When you notice an increase in social media shares of your content, then you're pressing the right buttons.
Not knowing your audience
Having little or knowledge about your target audience when content marketing is one of the worst mistakes you can make as a business.
Let's admit it-we don't like it when a company markets products to us when we don't even use them. It's like a hunter shooting blindly hoping that one of the bullets will hit a deer.
Once you've identified your ideal customers, take some time to find more information about them. Some of the information you should be looking for include: Where they like to hang out, what type of content they like and what turns them away. One way to do this is to conduct Twitter surveys and engage with prospects on the comment section of your blog.
Once you have information about your target audience's behaviours, you can use them to develop a working content marketing strategy.
Conclusion
Growing your business becomes easier when you do things the right way. You can easily avoid the content marketing mistakes discussed above and achieve your goals. I've probably left out a couple of mistakes. If you know some, you can post them on the comments section. If this piece was helpful to you, please share it with your friends.