A significant number of entrepreneurs who have access to the internet use social media to market their products. Considering the average time spent on messaging and social networks is 2 hours and 22 minutes, this marketing strategy is vital for business growth.
But marketing trends change every now and then so it's not wise to stick to a specific game plan. Some entrepreneurs make this mistake and end up not getting any desirable results.
To get ahead of competition, you have to discover new trends. Know what works and what doesn't. So, which social media marketing tactics should you focus on in order to grow your business?
Use of chatbots
Let' say a potential client wants to learn about your products. What do they do? They get in touch and ask a few questions. They could do this even after reading about the products just to get some clarifications. Responding every time a client contacts you can be pretty exhausting.
Chatbots allow you to save time and focus on other areas of your business. Chatbots can answer commonly asked questions and help existing and prospective clients find all the information they need. In addition to that, these little helpers never get exhausted.
If you aren't using chatbots then you should get in the band wagon immediately. With time, they'll be programmed to master human language. It's a strategy that you can still use in future.
Create engaging content
Gone are the days when you only had to post stuff about your products online and you'd get potential customers knocking on your door. So much has changed in the past few years. If you can't create engaging content your social media marketing efforts will be in vain.
There's so much noise on social media platforms. The feeds are overwhelming. That's why you can spend 3 hours scrolling through your feeds non-stop. Post content that grabs the attention of your target audience.
Something that triggers their emotions and pushes them to share, leave a comment or make a purchase. The content needs to be informative and entertaining. More engagement means a wider reach and improved search engine rankings. Wouldn't you want that?
Videos and live streaming
If you are developing a social media marketing strategy, videos and live streaming should be on your list. A study by Renderforest shows that 86% of online marketers use video content.
Social media users typically have a short attention span and are unlikely to spend more than two minutes reading a post.
Why not create a 45-second video of the same? Include awesome graphics, transitions and music/voice over. You'll notice an increase in viewership over time.
Live streaming is also awesome. You audience gets to interact with you in real time. It's like you're telling them you don't want to keep hiding behind boring social media posts. This strategy helps your brand attract loyal customers.
The rise and rise of messaging
Marketing is all about reaching out to your target audience. Messaging apps such as Viber, WhatsApp and Messenger are becoming popular. You should be thinking about interacting with your customers using these private messaging apps.
This method is better than most social media marketing tactics because you reach you audience directly.
You can post stories and even have bots start conversations with consumers. This kind of personalized marketing strengthens your brand and enables you to close more deals.  
Focus on specific platforms
One attribute of smart entrepreneurs is the ability to identify top social media platforms to market their products. You're unlikely to see any success if you shoot in the dark and expect to hit your target.
Some popular platforms include Instagram, Snapchat, Facebook, Pinterest and Twitter.
It's usually prudent to focus on one or two platforms first if you are just starting out. Pick one that is likely to work for your business. If you own a restaurant, for instance, you're better off with Instagram.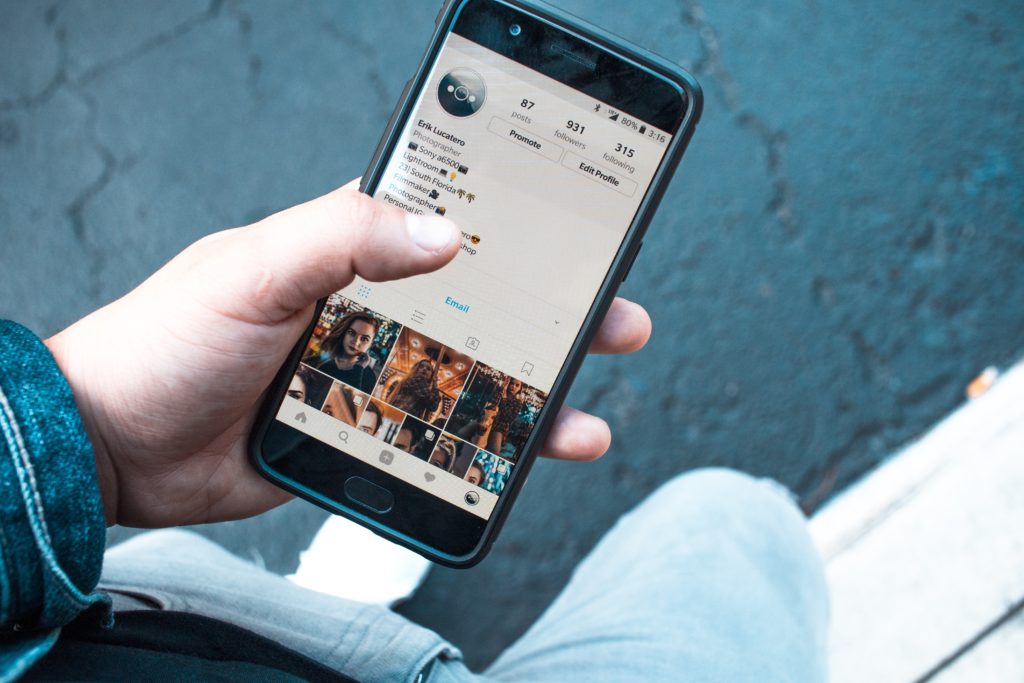 You post high quality pictures of your delicious meals and short clips of people having a good time in your restaurant. This is because Instagram is mainly visual. Ensure to do a thorough research before choosing a platform.
Social ads
There has been an increase in the number of businesses using ads over the past few years. This shows more companies are benefiting from paid ads.
Gaining traffic organically is still a great strategy but once in a while you need ads to increase your reach.
Facebook is among the platforms that encourage brands to create ads. You could run a campaign, for let's say, three months. Your posts are boosted and you are able to reach individuals based on demographics such as age, location or interests.
Before creating ads, define your objectives and strive to achieve them.
Leverage influencer marketing
Influencers are people who have a have a deep understanding of an industry niche and boast a huge social media following. They're called influencers because they have an influence in a certain niche/industry.
If they say that a certain product is fantastic, most of their followers will agree and buy it. If they say it's not worth it, well, you know what happens. As a result, more brands work with influencers nowadays.
If you are just starting out, it may be difficult to land established influencers (for instance those who have 400k followers). Do you research in order to identify the right influencer for your business.
Marketing on social networking platforms isn't difficult. People usually complain because they use the wrong techniques to promote their brands. The above social media marketing tactics will ensure your business thrives. Do you have any other strategies you use to get the best results? Let us know about it in them comments section.